Wishing you all a warm welcome to SNSG! Yes, we have rebranded, to maintain our established name since 2003, as well as moving forwards and upwards!
2020 is proving to be a challenging year but with those challenges come new opportunities and horizons, I am pleased to publish SNSG are embracing all of this and I am delighted to see that you are cohesively joining us.
It has been a long time since our last newsletter towards the end of 2019, and thus a good while since I contacted you. However, we will be issuing this newsletter monthly via email to you. We would like you to know more about the company you work for as you are the ones who make everything happen. There is lots of news to report, such as what's happening at SNSG with our current and prospective partners as well as reporting on new areas of the business.
I would like to draw your attention to items that you can be included in such as recruitment and the Colleague of the month award, where you can nominate colleagues who are then entered into a prize draw every month.  I would also like you to join our Facebook page, twitter page and LinkedIn page.
What's New at SNSG?
New recruits – we would like to welcome Katie Loftus and Emma Hanley into the new Customers Relationship team.
SNSG are proud to announce further secured long term contracts with the NHS trust and Warwickshire Council.
SNSG have ventured into new territory with sniffer dogs and guard dogs … we would like to welcome our new K9 recruits Luna & Hugo.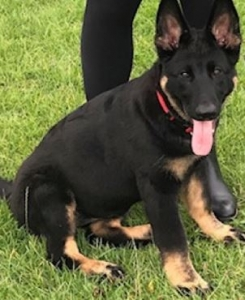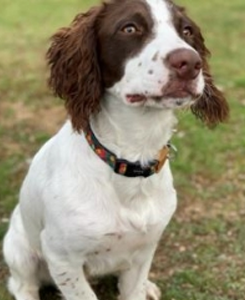 Colleague of the Month Award
Each month SNSG staff have the opportunity to nominate a colleague who has shown professionalism, compassion, care or who generally go above and beyond in their role.  We have been inundated with nominations and we would encourage you to continue to email emmahanley@snsg.co.uk the name of the nominated colleague and reason for the nomination. Below are some of this year's winners…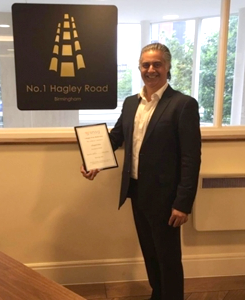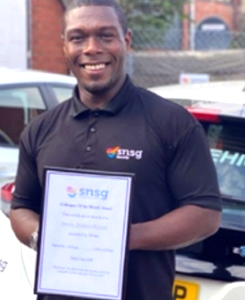 SNSG actively encourage their employee's and stake holders to get  involved in the act online e-learning. You can do this your self's by following this link :
Communities defeat terrorism. With the enduring terrorist threat, it is now more important than ever that everyone plays their part in tackling terrorism.
Your actions could save lives. That's why we are supporting the Action Counters Terrorism (ACT) initiative. It is encouraging communities across the country to help the police tackle terrorism and save lives by reporting suspicious behaviour and activity.

Part time Door supervisors – Tamworth and Lichfield
Full time mobile patrol officer – Birmingham
Temporary security officer – Lincoln
Continuous improvement. As a company, we must have the following:
Satisfied Customers
Profitable contracts
Motivated staff
Sound Health & Safety
Continuously improvement
Got a good idea, or just want to get it off your chest?
We value your opinions and if there is anything you want to say to us, we are here. We operate an "open door" policy here at SNSG, you are one of us!!
Full time Concierge officer – Birmingham.
Monday to Thursday Street Marshalls – Leamington
To express you interest in any of the above positions, or to recommend a friend please email hr@snsg.co.uk stating what position you are interested in, along with name, contact number and location.
Remember to inform SNSG if you do or do not have an SIA licence.